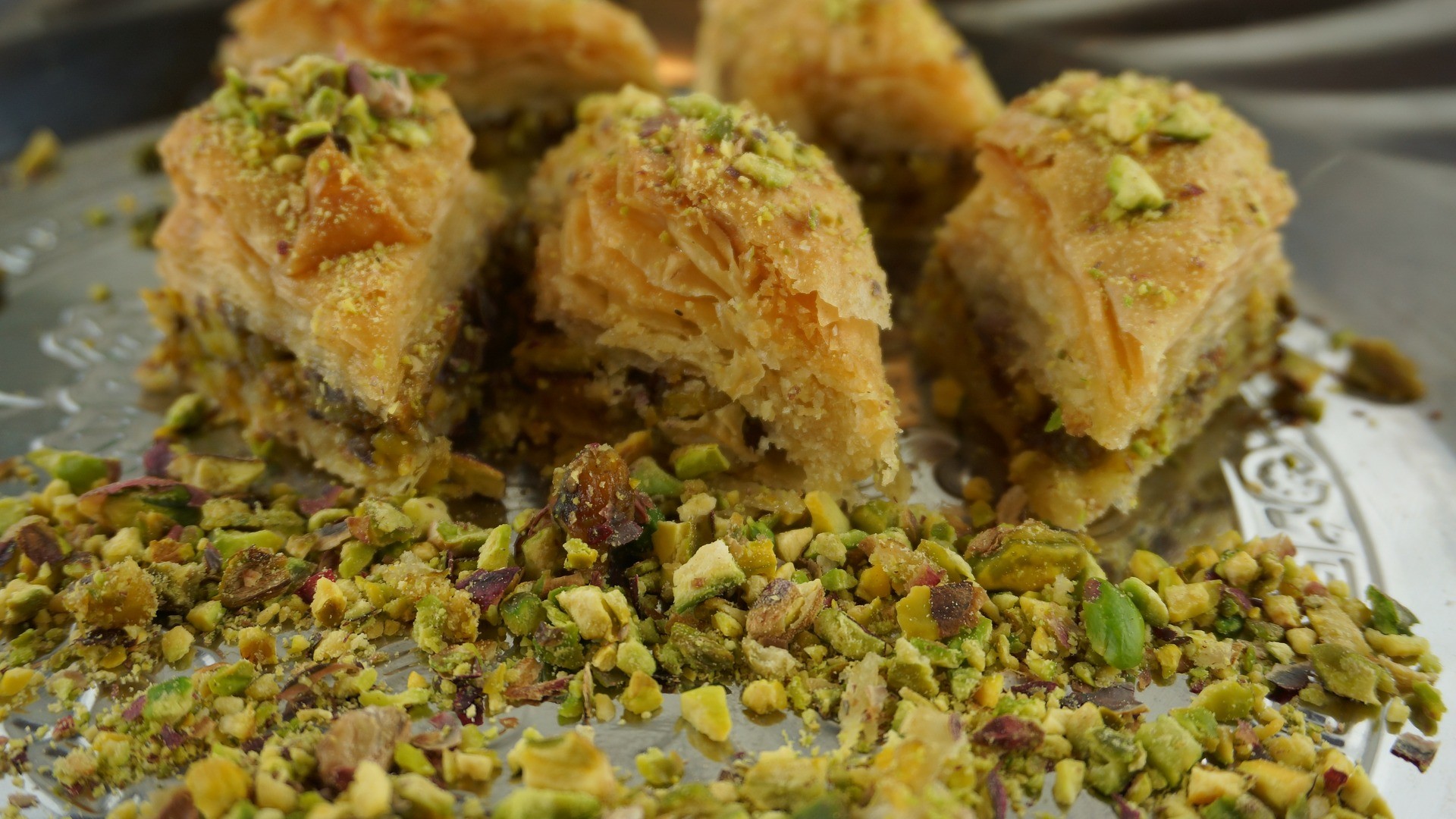 Baklava and similar sweets are traditional pastries throughout the Middle East and the Balkan Peninsula, and many of these countries claim the origin for their national cuisine. Most theories assume that because of the puff dough, the origin is in Central Asia. A characteristic feature of the nomadic way of life of the Turkish peoples is the layering of thin dough patties baked in pans, the so-called yufka, which are not known in this layered form either in Byzantium or in the Middle East. The basic structure could therefore have reached Anatolia and the Middle East through them. An origin in the late Middle Ages in Persia or Asia Minor is also being considered. In the cookbook of Muhammad bin Hasan al-Baghdadi from 1226, a dessert called lauzinaq is listed, which consists of an almond paste covered with dough and doused with syrup, thus very similar to baklava.
The version known today, with several layers of very thin filo dough, was probably invented in the Topkapı Palace after the 16th century.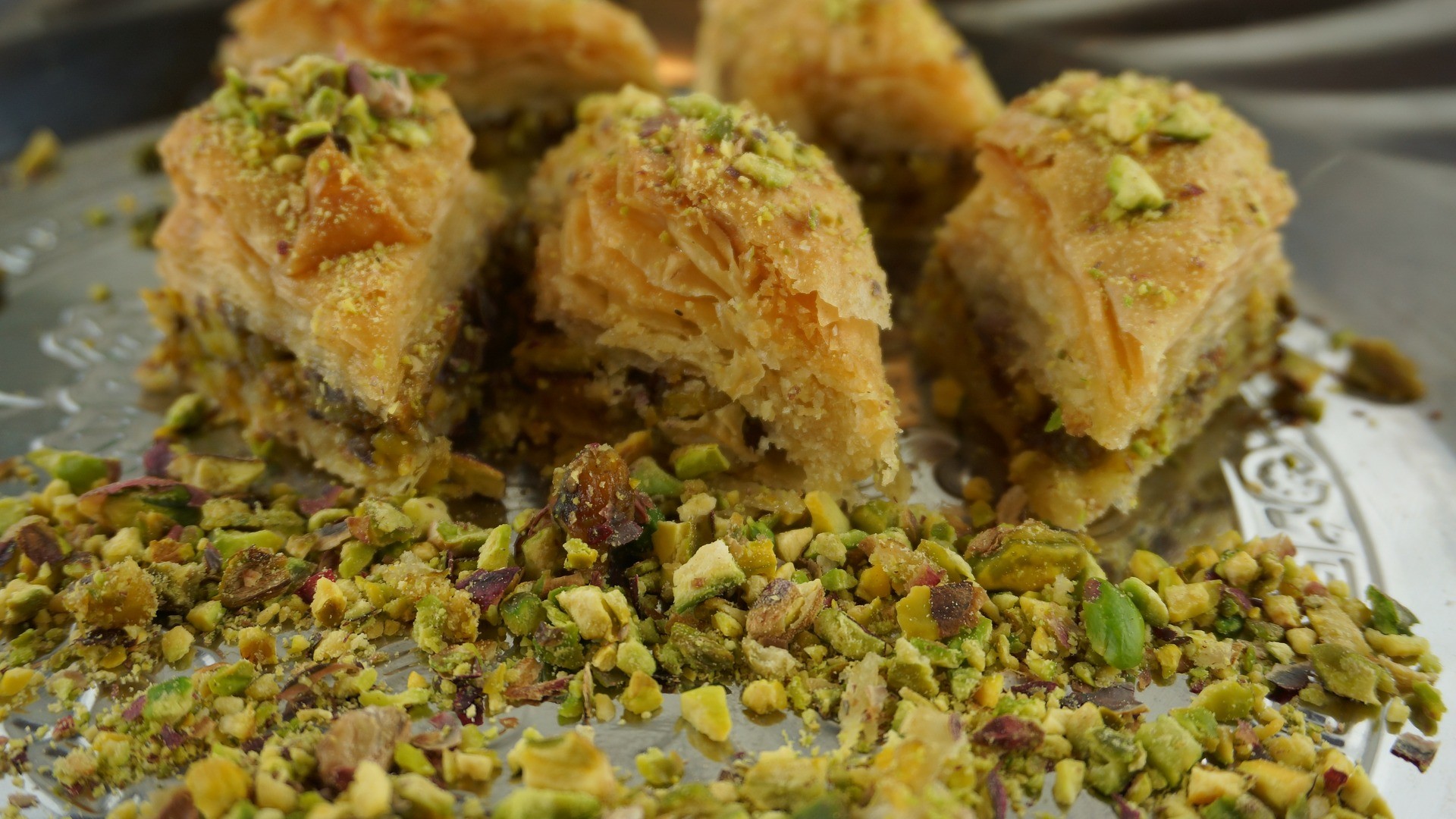 Contact
Do you have any questions about our
products or an order?
contact us:
visit us
We are open every day from
9 a.m. to 11 p.m.